Event
Time
Price
Details
Half Marathon

Time

7:00AM CDT

Price

$90

Registration ends October 15, 2017 at 11:59pm CDT
5K

Time

7:25AM CDT

Price

$60

Registration ends October 15, 2017 at 11:59pm CDT
95 Laura Hamilton Blvd
Santa Rosa Beach, FL US 32459
The 30A Company, YOLO Board, and 360 Blue present the inaugural 30A HALF MARATHON AND 5K RUN in South Walton. This out-and-back course will take you down Scenic Highway 30A starting and ending at Gulf Place. As you run, you can take all the best the area has to offer including iconic landmarks, coastal dune lakes, and quaint beach communities.
All finishers will receive a medal, race t-shirt, and swag bag. Celebrate your victory at the post-race party featuring live music. Half Marathon starts at 7 AM. 5K starts at 7:25. All proceeds will benefit The Sonder Project and their mission to end extreme poverty and hunger worldwide through high-impact, sustainable solutions.
.
If you have any questions about this race, click the button below.
Questions?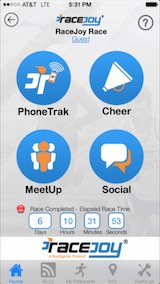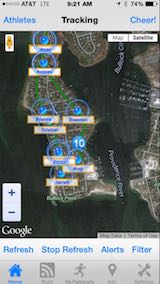 Free Live Tracking and Progress Alerts on Race Day!
(Race organizers are providing this as an included service.)
Make sure you download the RaceJoy mobile app for live phone tracking at the 30A Half Marathon & 5K.
Carry your phone and use RaceJoy to add to your race experience with these key features:
GPS Progress Alerts
Receive GPS-based progress alerts at mile points on the course for current pace and estimated finish time.
Post to your Facebook and Twitter walls.
Have friends and family track your performance.
Live GPS Tracking
Supporting spectators can track your blue dot moving along the course from home or at the race site.
NearMe proximity alerts notify spectators when you are drawing near.
Find each other using RaceJoy's MeetUp tool.
Send-a-Cheer
Receive fun, motivational audio cheers from your supporting fans.
Start sending cheers to others doing the race at any time.
The 30A Half Marathon & 5K is sponsoring RaceJoy to provide participants and spectators these features for free (normally a 99 cents upgrade fee for both the participant and spectator).
Note:
- Participant must carry phone
- No official race timing information is provided for this race in RaceJoy

Like this page and invite your friends on Facebook.