Mercer County Community College , West Windsor Campus.
Welcome to the 1st annual Stomp the Monster Kid's Triathlon held at the Mercer County Community College campus in West Windsor, NJ.
STOMP The Monster™ provides financial and other support to cancer patients, their families, and caregivers when they need it most – during their fight with the disease. We promote a healthy lifestyle with proper diet and exercise, leading by example, and provide funding for potential advances in prevention and treatment.
The sport of triathlon has been growing in popularity for adults and children across America. It is our goal to make this event inspiring, safe, fun and memorable for all of the participants. All athletes will receive a finisher medal and post race snacks and beverages. Awards will be given to the top 3 males and females of each age group category. We will have also have a live DJ playing fun music.
If this is your first kid's triathlon, you will likely have many questions about the activities, how to prepare for the race and the rules. Please follow the navigation links at the left or click here: Race Day Check List
We hope to see you this coming summer!
6-8 pool swim 75 yards
9-11 pool swim 125 yards
12-14 pool swim 150 yards
0.5 mile Run Course for 6-8 yr olds
Short Run Course 6-8 year olds - 1/2 mile loop.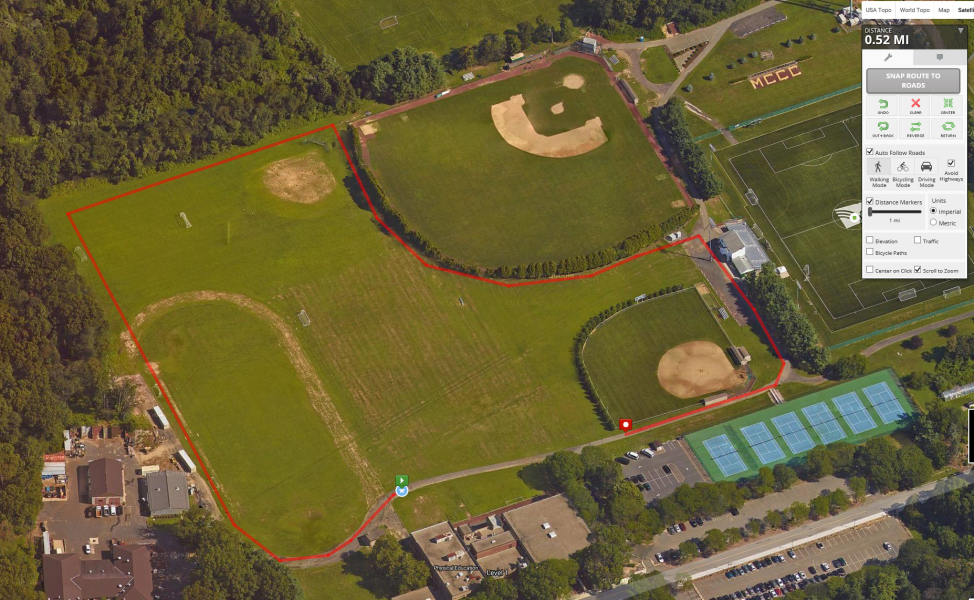 1.1 mile Run course for 9-14 yr olds
Long run course for 9-14 yr olds
Bike Courses 6-8 year olds
Bike Course 6-8 year olds
Bike Course Age 9-11 and 12-14
2.5 mile bike course. Out and back loop as shown.
If you have any questions about this race, click the button below.
Questions?
Like this page and invite your friends on Facebook.