115 Lake Ave. NW
Massillon, OH US 44646
The Second Sole "Made in America" Half Marathon sponsored by New Balance will be held in Massillon, Ohio, on Sunday, November 6, 2016. Join us for a scenic run on the Towpath Trail, with proceeds benefitting the Stark Parks. All participants will receive a Race Blanket and a Finisher's Medal.
If you have any questions about this race, click the button below.
Questions?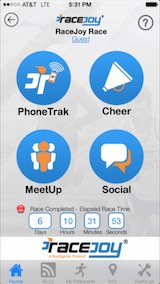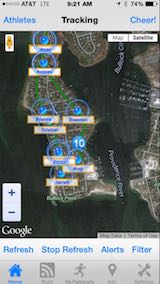 Free Live Tracking and Progress Alerts on Race Day!
(Race organizers are providing this as an included service.)
Make sure you download the RaceJoy mobile app for live phone tracking at The Second Sole "Made in America" Half Marathon.
Carry your phone and use RaceJoy to add to your race experience with these key features:
GPS Progress Alerts
Receive GPS-based progress alerts at mile points on the course for current pace and estimated finish time.
Post to your Facebook and Twitter walls.
Have friends and family track your performance.
Live GPS Tracking
Supporting spectators can track your blue dot moving along the course from home or at the race site.
NearMe proximity alerts notify spectators when you are drawing near.
Find each other using RaceJoy's MeetUp tool.
Send-a-Cheer
Receive fun, motivational audio cheers from your supporting fans.
Start sending cheers to others doing the race at any time.
The Second Sole "Made in America" Half Marathon is sponsoring RaceJoy to provide participants and spectators these features for free (normally a 99 cents upgrade fee for both the participant and spectator).
Note:
- Participant must carry phone
- No official race timing information is provided for this race in RaceJoy

Start & Finish: The Race will start on 3rd St. NW, just North of Cherry Rd. in Massillon. The race will finish at the Second Sole location in Massillon, 115 Lake Ave. NW, 44647. Start time is 8:00am. Park At MAssillon Recreation Center
Race Packet Pick-Up: At Second Sole, 4667 Dressler Rd, Canton, Ohio, 44718
Saturday November 5th 10am-6pm
Awards: Men's and Women's: Top 3 Overall; Top Master (40 & over), Top Grand Master (50& over), Age Group Awards to Top 3 finishers in each in each age group: 19 & under, 20-24, 25-29, 30-34, 35-39, 40-44, 45-49, 50-54, 55-59, 60 –64, 65-69, 70 & over. All Awards based on Gun Time. Part of 2015 Ohio Challenge Series.
All runner's recieve a finisher's medal and participant blanket.
Like this page and invite your friends on Facebook.