Event
Time
Price
Details
5K Run/Walk

Time

8:00AM EDT

N/A
66 Falmouth St.
Portland, ME US 04101
Sunday, August 21, 2016
University of Southern Maine – Portland Campus
Something magical happens when women gather to run together
in the spirit of taking bigger steps toward a better you!
Bring your girlfriends, sisters, daughter, mothers, step-mothers, grandmothers, aunts and nieces.
Come celebrate the power of what a woman can do. The Power of SHE. The day will be epic. Don't miss out!
If you have any questions about this race, click the button below.
Questions?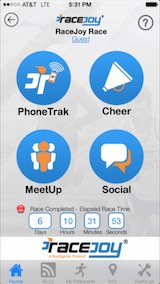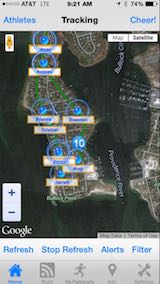 Live Tracking and Progress Alerts on Race Day!
Make sure you download the RaceJoy mobile app for live phone tracking at The Power of She 5K.
Carry your phone and use RaceJoy to add to your race experience with these key features:
GPS Progress Alerts
Receive GPS-based progress alerts at mile points on the course for current pace and estimated finish time.
Post to your Facebook and Twitter walls.
Have friends and family track your performance.
Live GPS Tracking
Supporting spectators can track your blue dot moving along the course from home or at the race site.
NearMe proximity alerts notify spectators when you are drawing near.
Find each other using RaceJoy's MeetUp tool.
Send-a-Cheer
Receive fun, motivational audio cheers from your supporting fans.
Start sending cheers to others doing the race at any time.
Note:
- 99 cents per race upgrade fee for both participant and spectator
- Participant must carry phone
- No official race timing information is provided for this race in RaceJoy

This race will benefit the Maine Women's Fund
Since 1989, the Maine Women's Fund has worked to create social change by investing in the power of women and the dreams of girls. The Fund is the only Maine foundation focused exclusively on advancing women's and girl's economic security. The Fund provides critical funding and training to nonprofit organizations in Maine within six strategic areas: Education, Entrepreneurship, Healthcare, Leadership, Personal Safety and Public Policy. The mission of the Maine Women's Fund is to transform the lives of Maine women and girls through strategic grantmaking, community engagement and support to nonprofit organizations dedicated to social change.
Like this page and invite your friends on Facebook.