5221 N. O'Connor Blvd
Irving, TX US 75039
Over 5,000 runners are expected for the 9th Annual WW Military Miles Half Marathon in Las Colinas, Texas. The event will honor our men and women of the military and help raise money for Fisher House and Team RWB.
In addition to the WW Military Miles Half Marathon, there will also be a 10K Run and a 5K run. The course start and finish will be around Williams Square with much of the race taking place on the beautiful Campion Trails. A post-race party is planned with food, drink and live music.
5k participants will receive a WW Military Miles tech shirt. 10k and Half participants will receive a WW Military Miles tech shirt and a custom reusable race belt. All finishers will receive a commemorative finisher's medal.
If you have any questions about this race, click the button below.
Questions?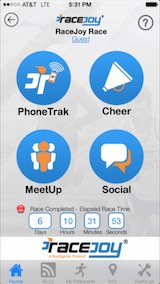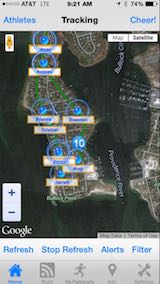 Free Live Tracking and Progress Alerts on Race Day!
(Race organizers are providing this as an included service.)
Make sure you download the RaceJoy mobile app for live phone tracking at the WW Military Miles 5k, 10k and Half Marathon.
Carry your phone and use RaceJoy to add to your race experience with these key features:
GPS Progress Alerts
Receive GPS-based progress alerts at mile points on the course for current pace and estimated finish time.
Post to your Facebook and Twitter walls.
Have friends and family track your performance.
Live GPS Tracking
Supporting spectators can track your blue dot moving along the course from home or at the race site.
NearMe proximity alerts notify spectators when you are drawing near.
Find each other using RaceJoy's MeetUp tool.
Send-a-Cheer
Receive fun, motivational audio cheers from your supporting fans.
Start sending cheers to others doing the race at any time.
The WW Military Miles 5k, 10k and Half Marathon is sponsoring RaceJoy to provide participants and spectators these features for free (normally a 99 cents upgrade fee for both the participant and spectator).
Note:
- Participant must carry phone
- No official race timing information is provided for this race in RaceJoy

Join this event and invite your friends on Facebook.