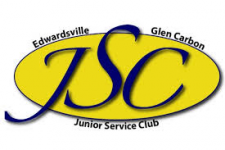 Saturday May 3, 2014
Edwardsville, IL US 62025
Get Directions
This is a service fee for processing your race application. Additional technology partner fees may apply.
5K
Start Time: 8:00am
Online Registration is Closed
Online Registration has Ended.
Edwardsville Township Park
Edwardsville, IL US 62025
We are sad to announce the cancelation of the First Clover Leaf Bank Green Team 5K scheduled on Saturday, May 3rd in Edwardsville, IL. Due to the very low number of entries received at this time the organization is forced to cancel this year's event. We are offering 100% refunds to everyone already registered.
If you have any further questions please contact the race director at kfitzgerald@firstcloverleafbank.com.
Prizes for top male and female finishers overall, and for top three male and female in each age group: under 12, 13-19, 20-29, 30-39, 40-49 and 50+.
If you have any questions about this race, please contact the race director at