Event
Time
Price
Details
5k Run

Time

10:00AM EDT

-

12:00PM EDT

N/A
5k Walk

Time

10:02AM EDT

-

12:00PM EDT

N/A
10k Run

Time

8:00AM EDT

-

12:00PM EDT

N/A
20k Run

Time

8:10AM EDT

-

12:00PM EDT

N/A
2k Family Fun Run

Time

11:00AM EDT

-

12:00PM EDT

N/A
Heritage Park
601 Weiss St
Frankenmuth, MI US 48734
The Frankenmuth Jaycees are proud to host their annual Independence Day races! The Volksläufe, German for "The People's Race", is held annually in celebration of family, friendship, and fitness! The race's certified 5k, 10k, and 20k courses begin and end in beautiful Heritage Park. The scenic routes wind runners around historic Frankenmuth, over the famed Holz Brucke wooden bridge and Cass River. For our younger race enthusiasts, there is also a family themed 2k Fun run!
If you have any questions about this race, click the button below.
Questions?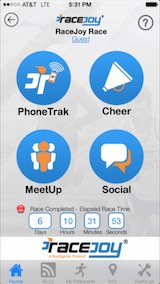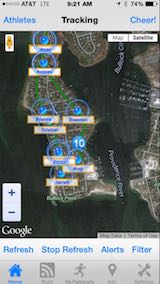 Live Tracking and Progress Alerts on Race Day!
Make sure you download the RaceJoy mobile app for live phone tracking at Volkslaufe - The People's Race.
Carry your phone and use RaceJoy to add to your race experience with these key features:
GPS Progress Alerts
Receive GPS-based progress alerts at mile points on the course for current pace and estimated finish time.
Post to your Facebook and Twitter walls.
Have friends and family track your performance.
Live GPS Tracking
Supporting spectators can track your blue dot moving along the course from home or at the race site.
NearMe proximity alerts notify spectators when you are drawing near.
Find each other using RaceJoy's MeetUp tool.
Send-a-Cheer
Receive fun, motivational audio cheers from your supporting fans.
Start sending cheers to others doing the race at any time.
Note:
- 99 cents per race upgrade fee for both participant and spectator
- Participant must carry phone
- No official race timing information is provided for this race in RaceJoy

Like this page and invite your friends on Facebook.