Event
Time
Price
Details
Coke 10k

Time

8:30AM CDT

-

10:30AM CDT

Price

$25

Registration ends May 5, 2017 at 6:00pm CDT
Corinth Coca-Cola Classic 10k Run. Beautiful, shady residential streets. Almost $4,000 in Overall prize money. 5 Place trophies in all Age Groups. $2,200 in prize money for Age Group Winners 25 and up.
If you have any questions about this race, click the button below.
Questions?
BancorpSouth
Changer Services
Coca-Cola Bottling Company Consolidated
Dr Pepper Snapple Group
Design Group
Formline Business Forms
Gulf States Canners
Health Cost Solutions
ICS Computer
Nail McKinney
Newcomb Trucking
OfficePro
Rehrig
Rod's Racers
Royal
Rutherford & Associates
Sprint Mart / Victory Marketing
Tag Truck Center
The Coca-Cola Bottlers' Assn.
Townsend Systems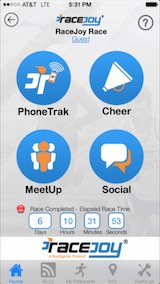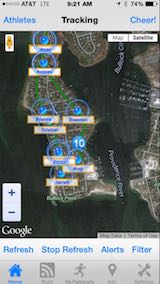 Free Live Tracking and Progress Alerts on Race Day!
(Race organizers are providing this as an included service.)
Make sure you download the RaceJoy mobile app for live phone tracking at the Coke 10k.
Carry your phone and use RaceJoy to add to your race experience with these key features:
GPS Progress Alerts
Receive GPS-based progress alerts at mile points on the course for current pace and estimated finish time.
Post to your Facebook and Twitter walls.
Have friends and family track your performance.
Live GPS Tracking
Supporting spectators can track your blue dot moving along the course from home or at the race site.
NearMe proximity alerts notify spectators when you are drawing near.
Find each other using RaceJoy's MeetUp tool.
Send-a-Cheer
Receive fun, motivational audio cheers from your supporting fans.
Start sending cheers to others doing the race at any time.
The Coke 10k is sponsoring RaceJoy to provide participants and spectators these features for free (normally a 99 cents upgrade fee for both the participant and spectator).
Note:
- Participant must carry phone
- No official race timing information is provided for this race in RaceJoy

Like this page and invite your friends on Facebook.