Weather Delay!!!! Due to hazardous conditions we are postponing the race to the 27th of April. The national weather service and NOAA have issued a hazardous wind advisory for our area with wind gust expected up to 65mph. This would not be safe for our tents, tables, staff and participants. If you have any questions please contact race director.
Montreat College, the town of Montreat, and the town of Black Mountain encourage you to come out in support of Britten Olinger. This 5k race will be held at Montreat's Track and Field/Cross-Country trails on the Black Mountain campus. Shirts will be sold on site and during online registration at the price of $5. There will also be a limited supply of bracelets being sold for $1 on the day of the race. All earnings from this event are going to the family of Coach Olinger to help them out with medical expenses.
The race is being coordinated by Montreat College's exercise science program.This is the first year we are putting on a race and hope we can continue this for many year and help other families in need.
On Site registrations will be April 6th starting at 4PM at race start.
Montreat College will be hosting a first annual 5K race to raise money for Coach Britten Olinger. Britten was in a terrible car accident in Black Mountain that left many people, including Montreat College in a very horrible place. Britten suffered critical injuries and will likely never walk again. Coach O was Montreat's Track and Field coach and has touched so many lives and as you can tell running was his passion. We as a community are doing our best to raise enough money for everything that Coach Britten and his family will need for medical and other expenses during this time. Britten has a loving and wonderful family, a 1 year old baby girl named Kolbie, and a beautiful wife Sam, who are going through a very difficult time. Help support a great cause and a great man.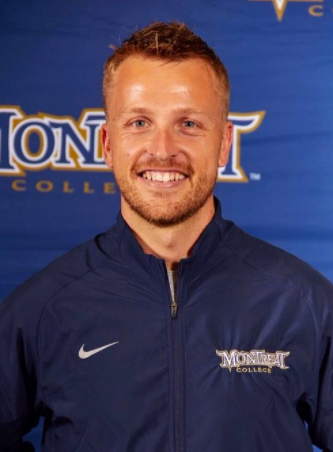 Montreat College - Black Mountain Campus - Track
250 Vance Ave
Black Mountain, NC 28711
If you have any questions about this race, click the button below.
Questions?
The Montreat College Manor House is a sprawling, 24,400-square-foot mansion listed on the National Register of Historic Places. Originally built in 1920 as the summer home of electrical industrialist F. S. Terry, the Manor House contains a large main formal hall, large kitchen, gymnasium, guest bedrooms, meeting areas, and a classroom. It also serves as a popular wedding venue.
The Black Mountain campus is a softly rolling, wooded estate located in the historic town of Black Mountain, N.C., three miles from the college's main campus for traditional undergraduate students. This 72-acre property was purchased in 2001, and an additional 17 acres were purchased in 2004. Montreat has flourished with the addition of these properties. Originally a conference center, the campus is home to our Manor House, our primary athletic complex, and the college's Team and Leadership Center.
Join this event and invite your friends on Facebook.