Gold Sponsor
Businesses with Heart Sponsor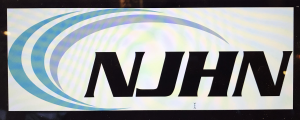 Silver Sponsor
Bronze Sponsor

The SHIRLEY MAE BREAST CANCER ASSISTANCE FUND is pleased to present the 15th Annual Shirley Mae Run & Michael J. Walk featuring a 5K Run, a 1.5 Mile Walk plus a Kids' Fun Run. All events will be held on the fabulous Atlantic City Boardwalk in front of the TROPICANA Casino & Resort on SATURDAY, MAY 13, 2017!
Join us for a fun-filled morning featuring our inspirational Celebration of Survivors and more! We are lucky to have Eddie Bruce again this year!!!!!
Complimentary refreshments will be available during the event. Special commemorative merchandise will also be available for purchase, with all proceeds going to the Shirley Mae Breast Cancer Assistance Fund, the Michael J. Neustadter Pancreatic Cancer Fund and Gilda's Club South Jersey.
Last year's event had over 2,500 participants and included a celebration of more than 250 breast cancer survivors.
It's not just an Event, it's a Celebration of Survivors!
Free parking until 11:30 am at the Tropicana Casino & Resort during the event!
REGISTRATION CLOSING DATE
Sunday, May 7, 2017 @ midnight (EDT)
2831 Boardwalk
Atlantic City, NJ US 08401
If you have any questions about this race, click the button below.
Questions?
Businesses with Heart Sponsor