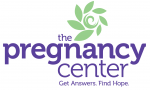 Saturday August 24, 2013
Toledo, OH US 43615
Get Directions
This is a service fee for processing your race application. Additional technology partner fees may apply.
5100 W. Central Ave.
Toledo, OH US 43615
5K Run - 1 mile Walk - 1/2 mile Kid's Sprint - 50 meter Diaper Dash
all proceeds benefiting the Pregnancy Center of Toledo.
Saturday August 24th at Secor Park
Registration @ 7:30am - 5K run @ 8:15 - Kid's races @ 8:30 - Walk @ 9am
5K Race awards:
Overall & Overall Masters (40+) Male & Female
Male and Female Age Group Award (atleast 3 deep)*
age groups: 10-14, 15-19,20-24, 25-29, 30-34, 35-39, 40-44, 45-49, 50-54, 55-59, 60-64, 65-69, 70-74, 75-79, 80+
Half Mile Kid's Sprint:
All Kids 4-9 years of age
Prize for overall boy & girl runner
All kids who finish recieve a prize
Diaper Dash:
Ages 3 and under
Prize for overall boy and girl
all kids who finish recieve a prize
*the walk is non-competitive and there will be no duplications of awards
The Pregnancy Center is:
Excited to be holding our 1st annual 5K race / 1 mile walk (formerly known as Walk for Life)
A nonprofit Christ centered outreach to women with unplanned pregnancies whose mission is to save and change lives. We provide free pregnancy tests, free limited ultrasounds, and classes to women in our community.
Located just 1 mile from the University of Toledo.
asking each Run Baby Run participate to raise at least $240 dollars. The $240 pays for 1 pregnancy test, 1 ultrasound, and 1 six week parenting class for each client. A prize will be awarded to the participant who raises the most money!
Registration:
5K race / 1 mile walk early registration fee: online or postmarked by Friday August 16 - $20 (includes t-shirt)
5K race / 1 mile walk late registration fee:

August 17 though morning of the even

t - $25 (includes t-shirt)
Kid's Sprint / Diaper Dash early registration: online or post parked by Friday August 16 - $10 (includes t-shirt)
Kid's Sprint / Diaper Dash late registration fee: August 17 - day of event - $5 (does not include t-shirt)
Directions to Race: Secor Metropark is located on Central Ave. approximately 6 miles west of the Central Ave. exit off I-475/US-23. We will be using the Lone Oak Shelter.
Course: All start and finishes are near the shelter. The courses used are marked roads and trails and are accurately measured. The 5K (3.1 miles) uses the shaded and groomed all-purpose trail though the woods and a short section on park roads.
Sponsored by:
Dave's Running
Douglas J. Perry
Bruce J. Havers Construction
If you have any questions about this race, please contact the race director at