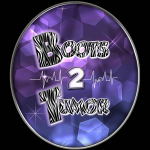 Saturday May 4, 2013
Euless, TX US 76039
Get Directions
This is a service fee for processing your race application. Additional technology partner fees may apply.
Boots 2 Tumor 5K Run/Walk
Start Time: 8:00am
Online Registration is Closed
Online Registration has Ended.
Bob Eden Park 1099 E Mid Cities Blvd
Euless, TX US 76039
This 5k run/walk unchipped race is supplementing a race taking place in Sarcoxie, Mo to raise funds for medical expenses for Kerigan Boswell. Kerigan is the daughter of Steve and Kelly Boswell and is battling a brain tumor. Kelly is an alumni of Smithfield Jr High. Medals will be made by the Boots 2 Tumor Team and shirts will be available to those registering before April 12.
If you have any questions about this race, please contact the race director at