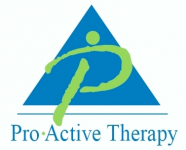 Monday March 17, 2014 - Friday May 9, 2014
Frankfort, KY US 40601
Get Directions
This is a service fee for processing your race application. Additional technology partner fees may apply.
Events for this Race:
Pro.Active for Life 5K Run/Walk
Event Date: Friday May 9, 2014
Start Time: 6:30pm
Price: $20.00 Race Fee + $2.50 SignUp Fee
Registration ends May 7, 2014 @ 11:59pm ET

| Registration Starting | Registration Ending | Price |
| --- | --- | --- |
| December 12, 2013 @ 9:49am ET | May 7, 2014 @ 11:59pm ET | $20.00 Race Fee + $2.50 SignUp Fee |
The Frankfort Trifecta
Online Registration is Closed
Online Registration has Ended.
Corner of St. Clair Mall & Broadway Street
Frankfort, KY US 40601
Please join us for the Pro.Active for Life 5K, benefiting the United Way of Franklin County and WeWannaPlay on May 9, 2014 at 6:30pm. Components of the "Not Your Everyday 5K" include free educational classes, training booklets for beginners and advanced runners, First Timer awards, mentoring runs in conjuction with Cool Comfort's Running Group, a School Challenge and an exciting outdoor evening of music and awards in historic downtown Frankfort.
This race is the second leg of the Frankfort Trifecta Series which starts with the Good Shepherd Run for the Gold 3K (3/17/14 - 6:30pm), followed by the Pro.Active for Life 5K and finishes up with Capital City Stampede 10K (6/14/14 - 8am)).
Sign up here for the Pro.Active for Life 5K or for the entire Frankfort Trifecta Series (all three races for one low rate).
If you have any questions about this race, please contact the race director at