Best In Show
Business Barker
Media Sponsor
Alpha Dog
Food Trucks
Valued Sponsors
Event
Time
Price
Details
5K Run (Timed)

Time

8:00AM EDT

-

1:00PM EDT

Price

$35

Registration ends May 11, 2017 at 11:59pm EDT
5K Walk (Not Timed)

Time

8:00AM EDT

-

1:00PM EDT

Price

$35

Registration ends May 11, 2017 at 11:59pm EDT
Cat-Napper

Price

$35

Registration ends May 13, 2017 at 11:59pm EDT
Hit the trail with your furry friend and raise money for homeless animals! Please join us for Friends for Animals of Metro Detroit's 12th annual Mutt Strut 5K Run/Walk on Saturday, May 13, 2017 from 8AM - 1PM at Ford Field Park Dearborn. Mutt Strut is a pledge-driven dog 5K Run/Walk and community-wide animal celebration with lots of entertainment, education, shopping and fun for pets and their families. Since 2006, Mutt Strutters have raised $866,000, which directly helped more than 27,100 homeless dogs and cats---plus thousands more in Southeast Michigan through our many outreach programs. Help us reach our 2017 goal of $85,000 by setting up a personal fundraising page - which will transform the lives of homeless animals who depend on us. We encourage all attendees to fundraise or donate a minimum of $50 (more is greatly appreciated)!

Human participants will receive a t-shirt and access to lots of fun (plus runners will receive a medal and race bib). Our four-legged friends will enjoy a bandana, dog games, contests, agility course and more. Check out the full schedule below!
Don't have a dog? Support the shelter by struttin' with some human pals. Or sleep in and participate as a Cat-Napper! Mutt Strut will take place rain or shine since all weather is dog weather!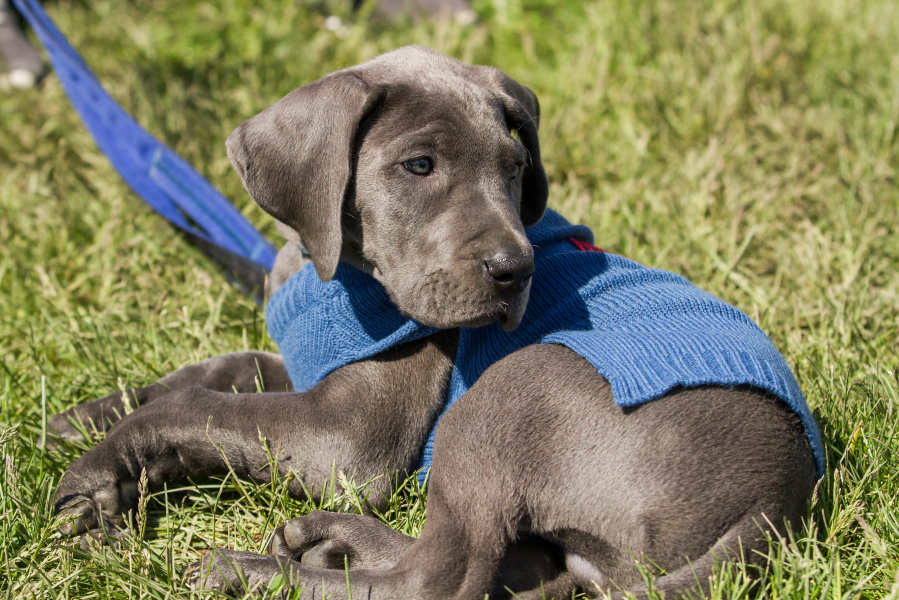 Parking is free in the Ford Field Park Dearborn parking lot located at 22051 Cherry Hill Street, Dearborn, MI 48124. Registration will take place at Ford Field Park by the baseball diamond.
8 am | Packet Pick-up and Same Day Registration
Photo Booth Open
Shopping and Vendor Booths Open. Check out a list of our great vendors below!
DJ Shawn Martinez
8:30am | Race Warm-ups Provided By The Detroit Medical Center
9 am | Race START (with and without dogs)
9:15 am | Walk START (with and without dogs)
10:00 am - 1 pm | CGC Testing for Canines
Agility Course: Free!
Lure Course (until 1:30 pm)
10:00 am - 1 pm | Food Truck Rally Including Shimmy Shack, Smokey Rhodes BBQ, Humor Me
Ice Cream and More!

10:15 am | Awards Ceremony and Top Fundraisers Prize
10:30 am | Face Painting
Pet Fun Area (Full Schedule Below)
11:30 am | Raffle Drawing: $1000 cash prize
Pet Fun Area Schedule
10:30 am | Best Kisser/Licker Contest
11:00 am | Peanut Butter Lick Contest
11:30 am | Musical Hoops Game
12:00 pm | Hot Dog Toss Contest
1:00 pm | Musical Hoops Game

Vendors
Best Breed, Chief Financial Credit Union, Copple Chiropractic, Costco, Cousins Clothing/Art Designs, cruelTfreeCREATIONS, Dearborn Farmers & Artisan Market, Dearborn Federal Savings Bank, Dearborn Recreation & Parks, Doggone Bandanas, Doggy Deli, Everdry, FAMD Fido's Bakery, Frank Hershey, Happy Howie's, Just Clowning Around with Friends, MaxxDoggToyz, Pet-a-Pet Club, Inc., Renewal by Andersen, Sadie Jane's, Stiggy's Dogs, Two Men and a Photo Booth, VetSelect Animal Hospital Dearborn, Vickie Maule: Century 21 Real Estate and Wooftrax LLC.
All runners will receive a medal (must sign up as a runner during the registration process). In addition, awards will be presented to the overall top female and male finishers in the 5K as well as the first place female and male finishers in each age group: 9 and under, 10-13,14-19, 20-29, 30-39, 40-49, 50-59, 60-69, 70 and older.
Personal Fundraising Pages & Awards
Set up your own race fundraising page to raise additional funds in support of Friends for Animals of Metro Detroit! We encourage all attendees to fundraise or donate a minimum of $50 (more is greatly appreciated)! You can upload a photo, write a personal story, set fundraising goals and invite your friends and family to donate in support of your run or walk! You will also receive a custom url address you can use to promote your page! Become a Super Strutter by raising $300! Visit our strutter booth at the event to receive two free lunch vouchers and a give-away item. The top three individual fundraisers will also receive the following prizes:
First Prize: Year supply of dog food from Pet Supplies Plus, $300 Pet Supplies Plus gift card and doggie bed and toys
Second Prize: $200 Pet Supplies Plus gift card
Third Prize: $100 Pet Supplies Plus gift card

For additional information, check out the links below!
How to Create a Personal Fundraising Page

How to Manage a Personal Fundraising Page
Don't want to create a Fundraising page, or want to collect pledges offline in addition to your online collection efforts? Print a Pledge Collection Form below and bring it with you to Mutt Strut registration! If you created a Fundraising page you can drop your Pledge Collection Form and money off at the shelter and someone from the Mutt Strut 2017 team will enter the information online so that you can see your progress. If someone would like to mail in a check in support of your participation, please make checks payable to Friends for Animals of Metro Detroit, put your name in the memo line and mail to:
Friends For Animals of Metro Detroit
Attn: Mutt Strut
2661 Greenfield
Dearborn, MI 48120
Click the icon below to download the attached PDF.
Teams aren't just limited to family members! Groups of friends, co-workers, community and civic organizations, towns, and even whole schools have found that banding together is an effective way to increase the amount of money they can raise for the Friends for Animals of Metro Detroit! By officially registering your team online you will now have access to powerful recruitment and fundraising resources. Donations must be made to individuals on a team. Team awards will be provided to the top three teams that raise the most funds! Prizes include:
First Prize: Bowling Party for 15 guests provided by Skore Lanes of Taylor

Second Prize: Midway Golf and Entertainment Center Fun Package
Third Prize: Pizza Party up to 20 people

For more information, check out the links below!
How to Create/Join a New Team
How to View/Manage a Team
The Mutt Strut raffle is a great way to support homeless animals! Buy a ticket for $5 and you could you win $1,000! The winning ticket will be drawn at 11:30AM at Mutt Strut!

You do not need to be present to win. To purchase a ticket, stop by the shelter lobby at 2661 Greenfield Road, Dearborn, MI 48120, email events@metrodetroitanimals.org or visit us at Mutt Strut!
Help Us Promote Mutt Strut!
Please help us spread the word about Mutt Strut - post on social media, hang up posters and tell your friends and family! Thank you for your help in making this the biggest year yet! #MuttStrut5K
If you have any questions about this race, click the button below.
Questions?
Ford Field Park Dearborn
22051 Cherry Hill Street
Dearborn, MI US 48124