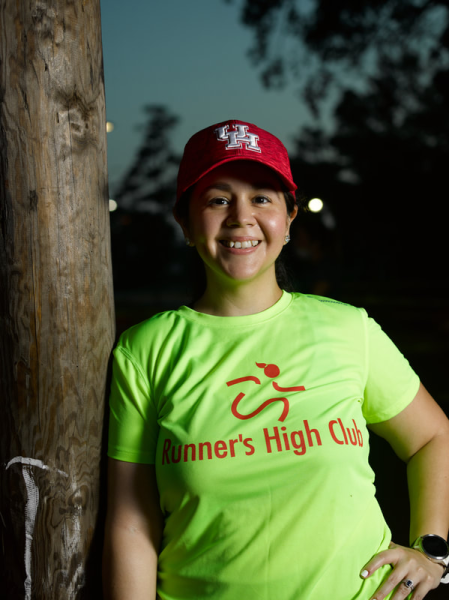 This is my fifth year with RHC and my second year as a Coach and I'm ecstatic! I had been running off and on since 2009 with a local pub club but never anything serious until one day in the summer of 2017 when one of my good friends Pattie (who is also a runner) suggested that I join RHC so I can train for a race (the Aramco Half Marathon) with a group. I laughed and replied, "No, that's not me. I don't run races and I certainly don't run that distance; I just run for fun." A few weeks later, on Global Running Day in 2017, I decided to sign up for the Aramco Half Marathon and joined RHC for the fall 2017 training season. From the very first group run with Coach Chris' 2:30 half group, I was hooked!
I returned to RHC the following year and during the 2019 Aramco Half Marathon, and at the split for the full marathon, I was very jealous that I wasn't continuing with the full marathoners. As I kept running, I promised myself that I would sign up for the 2020 Chevron Houston Marathon and as soon as I returned home, I made my commitment. I completed my first full marathon in January of 2020 and I'm SO glad I did!
As soon as I was able, I signed up for the 2021 Chevron Houston Marathon, and as we all know, this became a virtual race. I did not worry though, because I had my RHC run-fam to train with. Running a virtual marathon was an experience that I'll remember forever because it confirmed that I do not need spectators and a crowd to run a marathon; I did it because of my love for running regardless of the conditions.
Not only has RHC given me amazing friends to train and run races with, but it's also given me a sense of family and purpose. My life has completely changed after joining RHC. Running is my therapy, it's my haven, and now, it's my lifestyle.